Family Links:

- Adam Crowe


- Allison Repetti


- Amy Wetzler


- Angela Repetti


- Angie and Steve


- Ashley Crowe


- Ashley Elizabeth Repetti


- Bob Repetti


- Brandon Smith


- Brenda Worful


- Cameron Repetti


- Carolyn Repetti


- Chad Canida


- Clyde Hill


- Colin Repetti


- Cosmo Repetti


- Dallan Clark


- David Thornton


- Derek Wetzler


- Ed Hall


- Ellis Croslin


- Haley Cutler


- Hali Smith


- Hannah Cole


- Heather Cole


- Helen Blauvelt


- Hoss-boy Hill


- Jackson Hill Crowe


- Janie Bryant


- Jay Smith


- Jennifer Thornton


- Jeremy Toles


- Jessie Jeanne Wachsmuth


- Jim Smith


- John Pilewicz


- Jonathan Repetti


- Karen Smith


- Kendall Repetti


- Kim Baker


- Kristen Smith


- Kyle Repetti


- Lisa (Pete)


- Lisa Clark


- Lisa Hill


- Louise Croslin


- Melissa Smith


- Mike Repetti


- Mindy Lou Croslin


- Natalie P Repetti


- Natalie Repetti


- Nicholas Repetti


- Norman Worful


- Paige Hill


- Peter Repetti


- Rita Smith


- Robert Repetti


- Rusty Smith


- Shawn Toles


- Steve Baker


- Steve Repetti


- Ted Pilewicz


- TJ Repetti


- Tom Repetti


- Tory Repetti


- Will (Pete)

NOTE: If your photo is not listed it does not mean we don't have one of you. Just remember this is a work in progress and we're working on it!
Also, please let us know if we missed anyone, got anything wrong, or if you have updated information. Thanks.

The "Angie and Steve" Family
Name:
Ed Hall
Relation:
Boy-friend of Amy
Residence:
Ft. Lauderdale, FL
Date of Birth:
July 3rd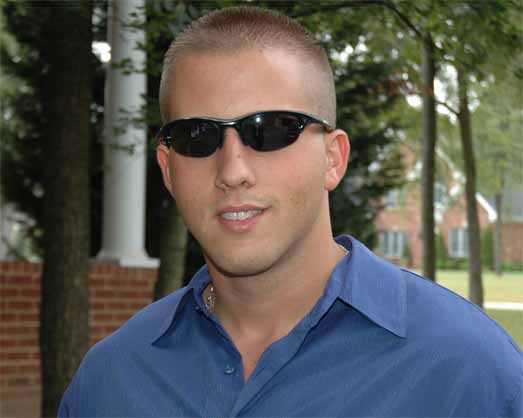 Ed NEVER takes a picture with his eyes open...